TOTE Interest-free Loan Program
The E. Ann Klein Trade, Occupational, and Technical Education Loan Program, also known as TOTE Loan Program, was created for students looking to obtain post-secondary education from an approved program listed below.
Here's how it works:
Students are eligible to receive one interest-free loan up to $3,400 to aid in tuition expenses.
Eligible students must be:
A legal resident of Lancaster County

A high school graduate (or equivalent)

A student who is attending or is planning to attend an eligible program full-time.
Current Eligible Programs:
TOTE Loans will be available to Lancaster County students enrolled in the Lancaster County Career and Technology Center's Practical Nursing program (12-month or 18-month), Automotive Technology Specialized Associate Degree program (AST), Veterinary Technology (AST) or Dental Hygiene (AST).
Students are eligible for one TOTE Loan and must utilize the funds for CTC program tuition. Like the Traditional Loan Program, students will begin repayment six months after graduating or leaving school.
Click here to read the Frequently Asked Questions about the TOTE Loan Program.
About E, Ann Klein, An Inspirational Woman in a Man's World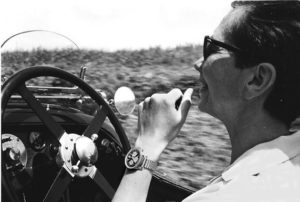 E. Ann Klein was the daughter of keen business man, J. Henry Fisher. In 1940, he and four other local investors purchased the forty-five-year-old struggling New Holland Machine Company. Using their innovative ideas and savvy business skills they catapulted their newly reorganized company into a worldwide success.
Ann's father's sense of adventure and interest in machinery strongly influenced her. However, Ann's interest did not focus on farm machinery but cars, in particular, Rolls Royce and Bentley. Ann and her husband, William Klein, Jr. had over 55 antique cars garaged in Elizabethtown. Ann became somewhat of a legend and there are many stories surrounding this colorful woman. One that many locals fondly remember is the spirited Ann driving down South Market Street behind the wheel of one of her beautifully restored antique convertibles sporting a cigar from the corner of her mouth. Ann was also a multi-rated pilot whose experience and record earned her the privilege of becoming an FAA Check Pilot.
Ann's father's entrepreneurial skills also had a strong influence on her. That quality was evident when Ann encountered difficulty in finding tires for the family's collection of antique cars. As Firestone and Goodyear automated their plants they found it too troublesome and too expensive to continue making tires for her antique cars. To meet the need of collectors, drivers, and antique car dealers, Ann founded Universal Tire Company in the spring of 1968, a courageous undertaking for a woman in a male dominated business in the 1960's. The "plant" opened with an assembly line consisting of three workers and turned out an average of 20 tires daily.
By 1971, the company was producing 4000 tires annually. The Universal Tire Company manufacturing process differed from standard tire production only in that everything was done by hand. Shortly after the Universal Tire Company was established, Ann was asked to expand operations to include manufacturing tires for antique airplanes.
In 1982, Ann developed ALS, a disease with a life expectancy of four to five years. Ann applied the same courage, determination and spirit that she had used in her business endeavors to battle the disease. She defied the odds and lived an active and productive life for twenty-two more years.
Given her lifelong interest in occupational trades and automotive technology, it seemed to fulfill Ann's values and the organization's mission to develop a named loan program that targeted students who are legal residents of Lancaster County seeking trade and technical education on a full-time basis.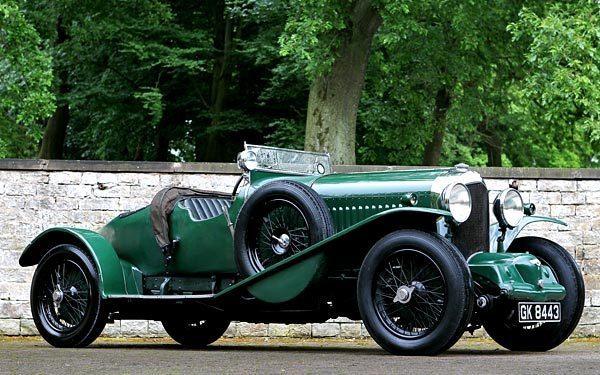 Photo of the Green Hornet
Adapted from biography by Kathleen Forney | Sources: Mr. Fisher's company : history of New Holland, 1940-1985. by Ivan Glick Expertise in Antique Car World Leads Local Ann Klein to New Business: The Chronicle 4/22/1971 section 2 page 1 by Alice Hastings